NOTE: Most photos in this post are shamelessly stolen. Click on them to go to the photographer's Flickr page.
Hi all! It turns out the perfect way to wrap up a Semester from Hell is to hit the road and drive cross-country to get together with a bunch of knitter-friends, drink beers, and swap cowls. Seriously, I'm like a new woman.
Ms. Specs (whose blog you should definitely be reading, and who is in possession of a most wicked, wry, trojan-horse wit that hides behind her quiet demeanor) made me a beautiful cowl, in my favorite bright blue-green, with the sproingiest sock yarn of all time, Colinette Jitterbug.
Thanks, S!! I love it.
And I got to knit a cowl for Ashley. This was exciting because I love her madly (this love has been documented thoroughly on her blog and mine. We do not need to elaborate at this point. Except perhaps to say that I now adore her even more because she turned me on to this dreadful/wonderful story of the sparkly, yummy-smelling, teenaged vampires of Forks, ND
). ETA: er, Washington. Forks, Washington. Duh. Because there is no sunlight there.
This was also humiliating because, slacker that I am, I left it til the last minute and had to knit the entire thing in the car with her, while she drove us to Pennsylvania. (You might not know this from her blog, but Ashley has a cruel streak. She was so enraged by my irresponsibility that she forced me to spend a whole day with her 18 month-old nephew, who is, as Caro might say, "like a bee on a string").
pattern: Mimosa Neckwarmer, by Tarja
yarn: GGH Aspen, from Threadbear Fiber Arts
needles: US8 and US10.5 circulars
button: from Rosie's Yarn Cellar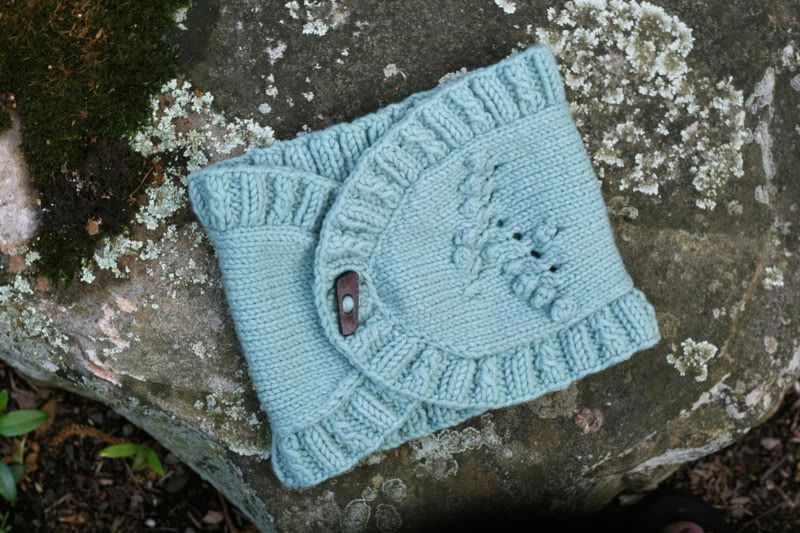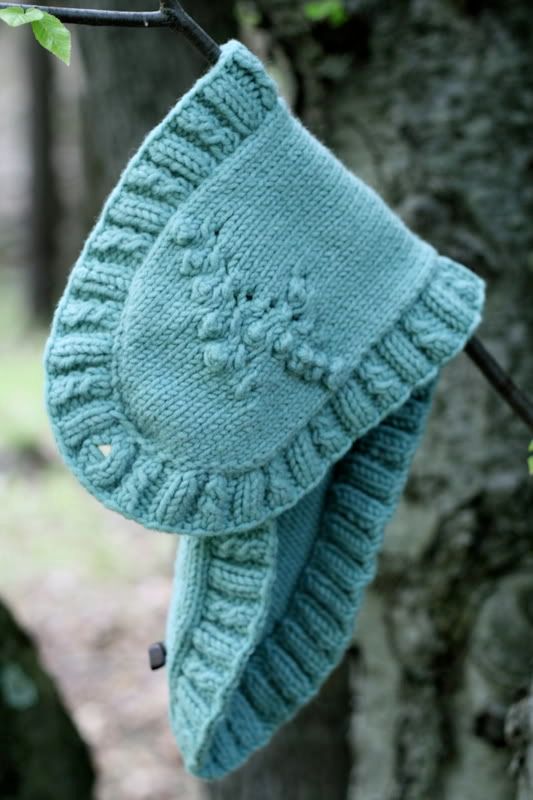 Gorgeous photos by Ashley, of course.
The cowl swap has already produced a few patterns. Nova, Elinor, and Caro [Ravelry link] have posted free ones already, and Minty's stunning cowl-to-end-all cowls pattern is forthcoming.
I cannot overstate how thoroughly awesome the weekend was. Ashley, Caro, Christy, Diana, Elinor, Jennie, Julia, Maritza, Megan, Minty, Nova, and Specs are people with whom I have heaps in common (besides knitting, obvs), and who consistently brighten my everydays with their art, wit, smarts, thoughtfulness, support, pies, and (some of them) unflagging dedication to online competitive word games. I'm lucky to know them and, now, even luckier to have met them.
Meeting folks in person that you already know and love through teh internets is a fabulous and totally unique experience. So go out and organize your own knitter meet-ups! Do it! And the next time you're in the Flint area (okay, yes, stop laughing, please), give a holler! xoxo
You can follow any responses to this entry through the RSS 2.0 feed. You can leave a response, or trackback from your own site.